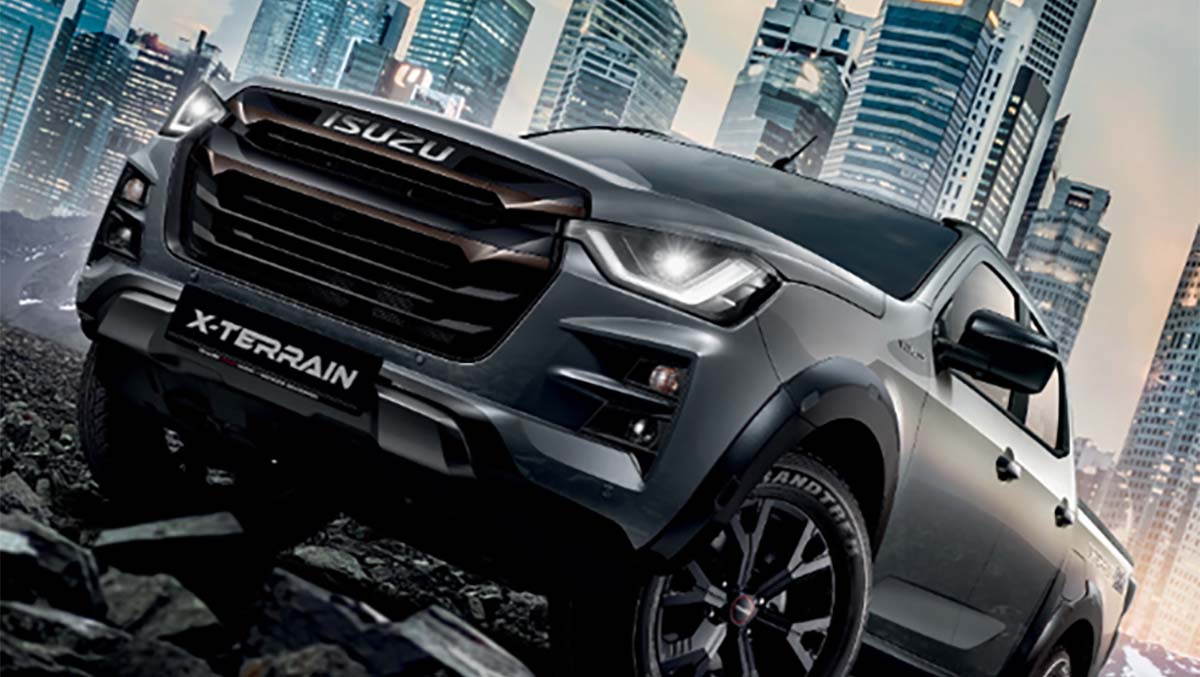 Isuzu Malaysia launches D-Max Terrain
Congratulations to our Partner, Isuzu Malaysia for the launch of their latest pick-up truck model, D-Max X-Terrain. This is a significant milestone for CSE as the new D-Max launches with several new products that have been specially developed with CSE to provide a smarter ride, better comfort and smoother convenience.
The 2023 X-Terrain continues to break boundaries with both the teams at Isuzu Malaysia & CSE working closely to introduce several new developed products that are FIRST in class for the pick-up segment in Malaysia.
CSE is proud to be associated and partner with Isuzu Malaysia on this new launch and is proud to share our latest OEM Developed system and solutions.  These products and system include:
Vehicle Security System
Auto Fold Side Mirrors
Illuminated Scuff Plate
Cabin Ambient Lighting
Wireless charger with New Type-C USB Charging Port
Customised OEM Front Dash Cam with Custom Panel
Rear Dash Cam