Today, this vision has taken on a grander, wider scale. CSE is now working with our partners – including internationally established technology companies, insurance companies, telecommunication giants, automotive manufacturers and assemblers – to tap these opportunities that come with the surging waves of technology advancements, global shifts, industrial and business developments taking place in the 21st century.
To face this challenge, CSE itself has transformed. It is no longer represented by a single company – CSE Automotive Technologies. Today, CSE is a group also made up of CSE Telematics, Cobra Auto, CSE Singapore, CSE Regional TSPs and CSE Science Jet. CSE has invested and put ourselves in a position where we are now able to address and cater for the design and development of telematics platforms and technologies; in terms of both hardware integration and software applications.
Telematics is the new frontier. Presently, it encompasses telecommunications, vehicular technologies, road transportation, road safety, electrical engineering (sensors, instrumentation, wireless communications) and computer science (multimedia, Internet). Tomorrow, the horizons of telematics might stretch further; beyond that.
But we stand ready to face change. The CSE Group now has the resources required — hardware, software, data centre, 24/7 Secure Operations Centre, installation, field services and support – to take on telematics projects spanning across various industries, technologies and sectors. With these resources, CSE is now able to work with insurance companies to take advantage of the de-tariffed auto insurance environment, collaborate with telco to launch a new intelligent fleet management solution and continue our partnerships with automakers.
We would like to share this vision and work with our partners to make the world a safer, better place to live in; especially on the road, where many lives are lost. Telematics can be used to make a difference to society. To us, this has always been an idea worth spreading, worth aspiring to and always worth working towards.
We want to ensure the safety and security of road users in the markets we operate in. To accomplish this, our Vision is to be the leading provider of Automotive & Telematics Systems solutions through our innovative spirit, quality standards and professionalism in our business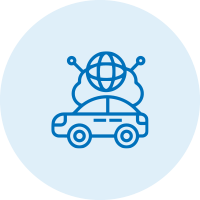 Our Products
To consistently innovate and deliver quality products and solutions that meet the needs of our markets and deliver values to our customers.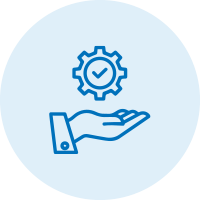 Our Service
Be committed to providing the highest level of customer service by ensuring we are accessible, dependable and timely in delivering service excellence.
Our Customers
Deal with our customers with honesty, integrity and professionalism at all times.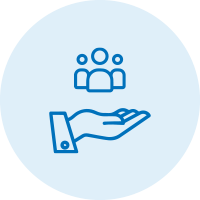 Our People
Create a working environment that encourages our staff to achieve excellence in their work and to use experience and knowledge to develop their careers.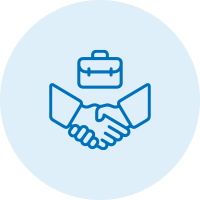 Our Stakeholders
By delivering the above, business success and value to our shareholders will be secured.
We are committed to achieving total customer satisfaction and aim for highest levels of achievement in terms of quality, cost, delivery and service. We are committed to the promotion, development and constant support of the following activities:
To promote Quality awareness and cultivate a Quality Culture.
To provide training for all levels of staff to improve competency.
To develop and integrate Quality principles in all organisational procedures and processes in accordance with the Quality Management System requirements.
To meet all customers and regulatory requirements.
We are committed to the care and protection of our environment. We will seek solutions and realise them through harmonised activities in order to fulfil our social responsibilities. To achieve our objectives, we are committed:
To be conscious of global environment movements and to comply with all relevant environment laws, rules and regulation.
To carry out Environmental Objectives or Targets based on evaluation of the environmental impact of our business activities, product and services.
To conduct continuous improvement of environment preservation activities wherever technically and economically viable.
To reduce and manage the environmental aspects in our manufacturing processes, adopting the best available technology and resources to substitute into our products.
To implement resource and energy conservation, waste management and recycling in key business areas.
To promote employee awareness of the Environmental Policy and ensure its successful implementation.
We are committed to achieving and maintaining a high level of Health and Safety at work place. We will provide effective management of Health and Safety risks at all workplaces. To achieve our objectives, we will:
Take all reasonable practicable steps to ensure the health, safety and welfare of our employees.
Conduct all activities in our company in a manner that will ensure the Health and Safety of our employees and in compliance with local government regulations.
Provide and maintain a healthy working environment at all times.
Ensure adequate control of Health and Safety risks arising from work activities.
Provide all required instruction, training, supervision, and other relevant Health and Safety information to employees.
Ensure that all employees are competent in the work activities they engage in.
Continue to consult with and update employees on all Health and Safety issues.
Learn from our experience to improve our Health & Safety best practice and promulgate this best practice.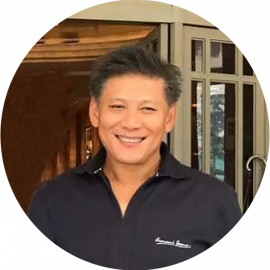 Ronny Tan
Ronny Tan holds a BSc in Business Studies from The City University Business School, University of London. He started his career as vehicle installation engineer for Vodafone in London in 1984 before joining CSE Automotive Technologies in 1986 as an Executive Director. In 1990, Ronny assumed the position of Chief Executive Officer and in 1998, he led the creation and development of CSE Telematics with the ambition to expand CSE's activities in the field of automotive telematics. In 2016, together with Ivan Astafyev they founded Science Jet to expand telematics adoption to include fleet and insurance.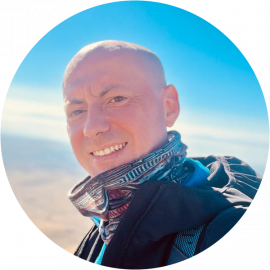 Ivan Astafyev
Ivan Astafyev graduated as an economist and began his career in corporate financing and investment. However, he was inspired by high-end technology and software development and in 2008, he joined the private company Echelon, one of the leaders in the stolen vehicle recovery market in Russia. Since 2012, Ivan has participated in a joint project with MetaSystem SPA to create telematics products for usage-based insurance and fleet management systems, specifically focusing on driving behaviour algorithms, crash reconstruction and analysis.
In 2016, Ivan partnered with Ronny to create ScienceJet, a company that provides cutting-edge telematics products in Malaysia. Together they launched the first Telematics Insurance program in Malaysia and continue to expand in Asia markets since then.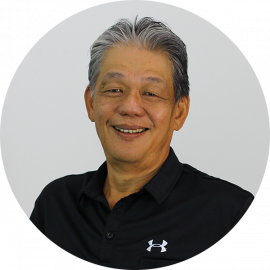 Harry Loo Chee Yan
Director, Group Commercial Operations
Harry holds a BSc degree in Mechanical & Marine Engineering from the University of Guildford, Surrey, United Kingdom. He has many years of experience in the fields of Strategic Planning, Marketing and Sales working for UMW Holdings & UMW Toyota Motor. He has held Director positions in various Divisions within the Group spanning a period of 30 years.
Harry joined CSE in 2016 as Group Commercial Operations Director. He has a strong track record of delivering results through effective operational management and commercial strategies. As a key member of the senior leadership team, he is responsible for driving revenue growth, operational efficiency, and customer satisfaction across the organization.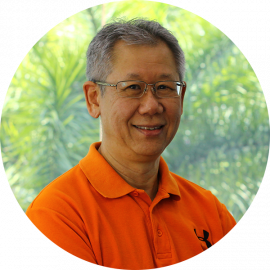 Benny Poh
Group GM Corporate Services
He holds a degree in Accountancy from National University of Singapore (NUS) and the ACCA qualification from UK. He is currently the General Manager of Corporate Services of CSE Group of Companies.
Before joining CSE in 1997, he has worked in Coopers & Lybrand, NM Rothschild & Sons (S) and Concrete Constructions Group and has over 29 years of experience in auditing, treasury operations, finance, accounting, legal and corporate services. He has a proven track record of success in leading cross-functional teams, implementing process improvements, and driving operational excellence. Benny is responsible for overseeing the corporate services function across the organization and ensuring the delivery of high-quality services to internal stakeholders. He is now heading the newly setup CoverBox Malaysia to promote telematics insurance to the mass market.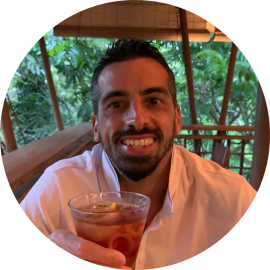 Manuel Baldissera
Group Telematics Manager
Head of Telematics Marketing Division
Originally from Italy, he has been living and working in Malaysia from 2002 to 2006 and from 2010 to the present.
Through his work in Malaysia and various collaborations with partners in Europe, he has acquired experience in Telematics which has become a particular area of expertise for him.
He has held a variety of roles within CSE but his current focus is on Telematics product and business development specifically in the area of Insurance Telematics.
The most rewarding aspect of his work is the opportunity to use technology to make a difference in people's lives. He believes that Telematics has the potential make roads safer and reduce distracted driving thereby saving lifes.
As a result, he is passionate about developing innovative solutions that can help insurers better understand and manage risk while also encouraging safer driving behaviours among their customers.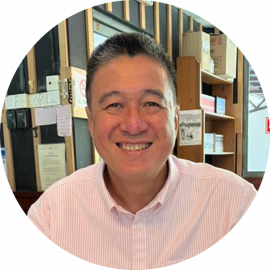 Chua Teik Beng
Director, Marketing & Sales
Chua holds Diploma of Association of Business Executive and Diploma of Institute of Administrative Management with Certificate of Institute in Marketing.  He obtained his Masters of Business Administration from University of Miami. He is currently the Director of Marketing and Sales of Commercial Operations Division of CSE Group of Companies.
Chua is responsible for driving revenue growth and brand awareness through effective marketing and sales strategies. With over 30 years of experience in the industry, he has a track record of delivering results through collaboration, innovation, and data-driven decision-making.
Hassan Gomaa
Product Platform Manager, Telematics Division
Hassan holds a Bachelor of Science Mechanical Power Engineering in Alexandria University, Egypt. He is a seasoned Telematics Product Platform Manager with over 20 years of experience in developing and managing telematics solutions for automotive and transportation industries. He has a deep understanding of the telematics ecosystem including hardware, software and data management with a track record of delivering successful telematics products and services. Hassan is highly skilled in managing cross-functional teams and collaborating with internal and external stakeholders to deliver high-quality products that meet customer needs and exceed expectations.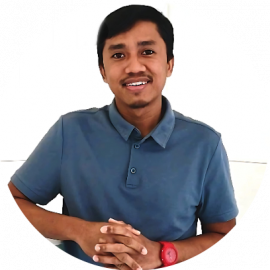 Ahmad Syaiful bin Baharin
Product Platform Manager, Telematics Division
Syaiful is a skilled professional with a diverse background in automotive and telematics. He possesses a unique combination of technical expertise and business acumen. Syaiful graduated from Mercedes-Benz Apprenticeship Program in Automotive Mechatronics and further his studies in Mechanical Engineering and Business Management in local university. Syaiful amassed 12 years of experience in the industry including working with major carmakers such as Mercedes-Benz, Audi, and Hyundai.
Syaiful responsible in Telematics product development and management including hardware and software and Telematics platform management in compliance with ISO27001. His other areas expertise includes Project management, Insurance Telematics, Fleet Telematics, and Connected car.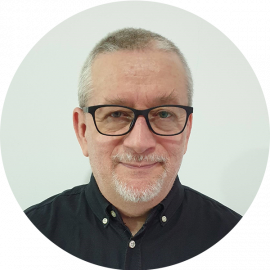 Stefano Deflorian
Stefano has and always had a deep passion for IT, networking, and security. With a proven track record of pioneering new solutions, Stefano has consistently driven innovation. He has a particular expertise in Telematics, which he has leveraged to develop game-changing solutions. As a key member of the team, Stefano brings a wealth of experience and knowledge to the table, and his insights and ideas continue to drive the company forward.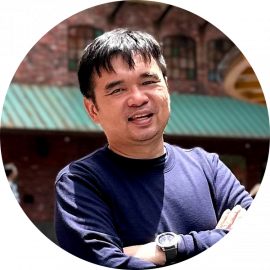 Chong Soon Lee
Chong holds a Bachelor's degree in Computer Science from Montana State University, USA. He has over 20 years of experience in Information and Communication Technologies with expertise in Linux platforms, networking and Call Centre solutions. He is a Microsoft Certified System Engineer and started his career as Siemens Communication Engineer, later joined CSE as Systems Engineer until present. In addition, he is also a member of ISO27001 ISMS Steering committee, in charge of Incident Management, Backup Management and Change Management.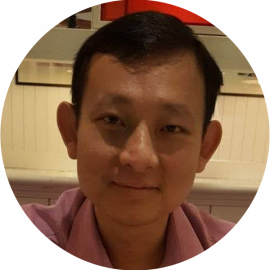 Michael Lim
Head of Software Design & Development
Michael holds a Degree of Master in Computer Science from University of Malaya. He joined CSE Telematics as a fresh graduate and worked his way up from ground bottom with experience ranging from networks to software development. Forward looking and experienced with over 20 years of experience, he is now heading the Software Design and Development Team to bring in innovation and technology to the organization.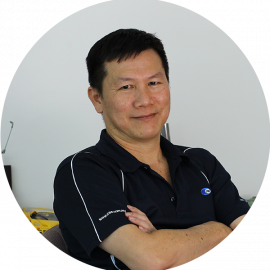 Tan Tiong Meng
Head of Vehicle Integrated Design & Development
Tan is a seasoned automotive professional with over 20 years of experience in vehicle integrated design and development. He has a deep understanding of automotive engineering, design and development processes with a track record of delivering successful vehicle programs. Tan is highly skilled in managing cross-functional teams and collaborating with suppliers to deliver high-quality products that meet customer needs and exceed expectations.
His expertise includes:
Lead the design and development of new vehicle programs from concept to production ensuring alignment with company strategy and market needs.
Manage cross-functional teams including design, engineering, testing and manufacturing to ensure successful program execution.
Collaborate with suppliers to ensure timely delivery of components and systems, and to optimize cost and quality.
Drive continuous improvement initiatives across design and development processes, tools and methodologies.
Lead the development of new vehicle platforms, architectures and technologies to support future product plans.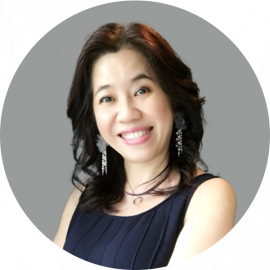 Janice Chiang
Head of Marketing Communications
As the Head of Marketing Communications, Janice is a seasoned marketing professional with a deep understanding of brand strategy, customer segmentation and messaging. She has a proven track record of developing and executing successful marketing campaigns that drive revenue and increase brand awareness.
In terms of experience, Janice has a background in marketing or communications, with at least 20 years of experience working across multiple channels, including digital marketing, social media, PR, events and advertising.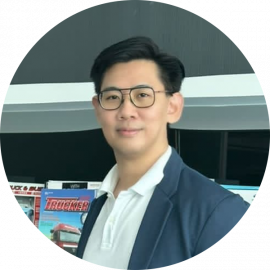 Collin Ong
Business Development Manager
Collin is a dedicated Business Development Manager with 18 years of experience in Automotive Industry. Graduated from Curtin University, Australia (Bachelor of Commerce) he has a strong ability to develop and drive strategic relationships with key OEM partners and facilitate partner interactions with sales, product management, marketing and engineering.
Through his strong understanding of the industry and market trends, and with proven track record of driving growth he has helped to continue to grow the OEM business both locally and regionally.
Among his responsibilities include identifying and pursuing new business opportunities, building and maintaining strong client relationships, and developing and executing strategies to grow revenue and increase market share.
35 years track record in vehicle security
Partnerships with leaders in the industries for Automotive, Electronic systems and Telematics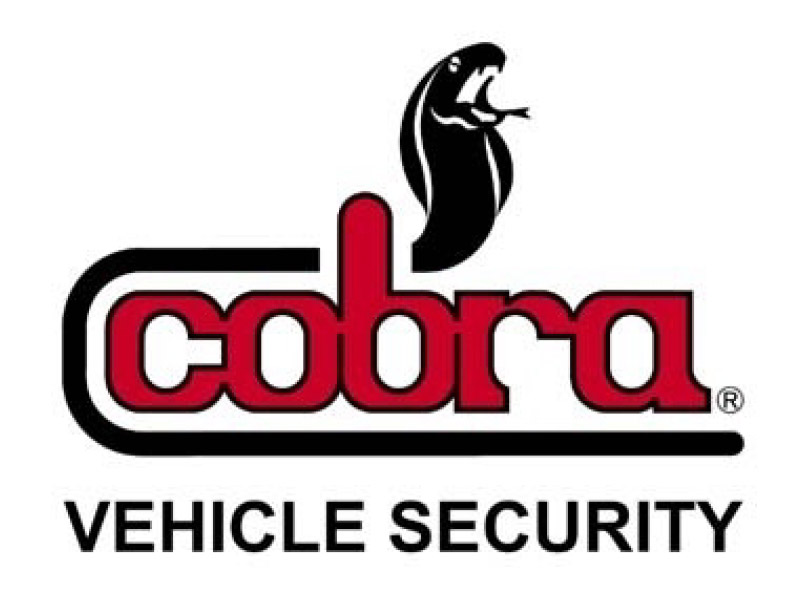 This is CSE Group's Retail arm for the after-market business. Responsible for the
distribution of our products, as well as installation and field support services.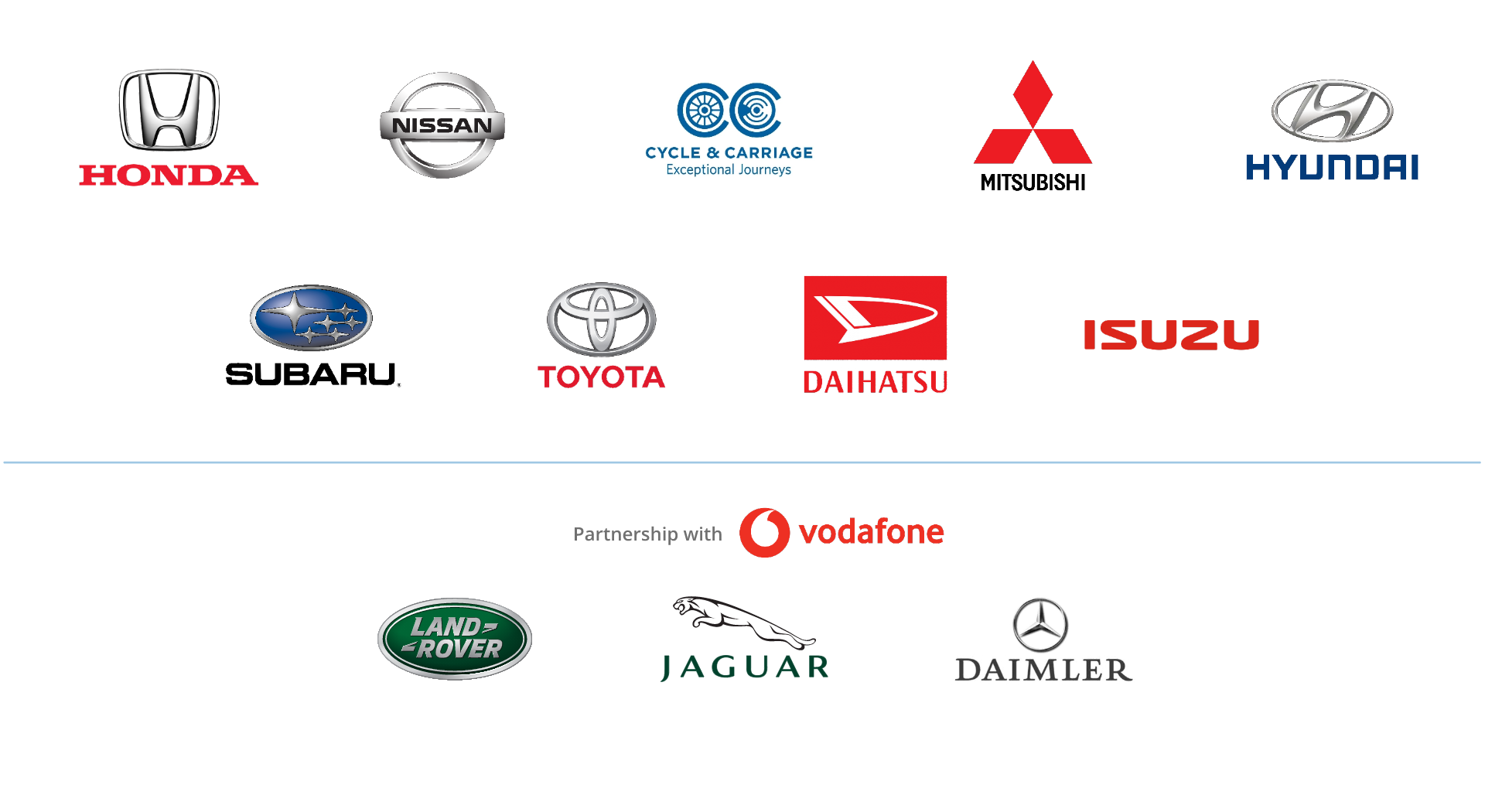 Generali has acquired a controlling majority in AXA Affin joint ventures in Malaysia and has been rebranded to Generali Malaysia



CSE partners with MSIG Malaysia for the launch of MSIG EZ-Mile, an add-on for selected Comprehensive Private Car policies that lets you pay-as-you-drive.



CSE once again partners with AXA Affin General Insurance to introduce AXA SmartMiles, an innovative Pay As You Drive motor insurance plan designed for low mileage drivers so you get to enjoy the same comprehensive coverage as traditional car insurance at an affordable premium. Even if you are a high mileage driver, you will not pay more premium with this smart pay as you drive plan.


CSE partners with Berjaya Sompo Insurance to launch Sompo Motorsafe, a motor insurance plan that lets you choose a mileage plan based on how much you drive while still providing comprehensive coverage.


CSE partners with AXA Affin General Insurance to launch AXA SmartDrive Safe, a telematics motor insurance that comes with a Microtag to provide immediate assistance during breakdown or emergency.



UCPB General Insurance Company, Inc. (Philippines) launches UCPB GEN Blackbox, the latest innovative telematics motor insurance that comes with a security device powered by VTEL.



CSE in partnership with JBSI (Philippines) to provide connected vehicle solutions starting with VTEL, an UBI-enabled connected car system.



CSE in partnership with Mitsubishi Motors Malaysia to launch a unique Telematics product called Mitsubishi Connected that keeps you connected with your vehicle from your mobile phone.



CSE launches a new Usage Based Insurance (UBI) ready Telematics product called CSE MetaTrak.



CSE Group forms a partnership with Digi Telecommunications to provide IoT Solutions targeted to consumers and business owners, starting with iFleet, a UBI-enabled Fleet Management software.



CSE Group partners with AXA Affin General Insurance to provide a complete end-to-end motor insurance solutions and the first Bank Negara approved Usage Based Insurance (UBI) product to the Malaysian market. AXA FlexiDrive, the 1st Telematics Motors Insurance that uses telematics to provide emergency and vehicle recovery services in the event of accident or theft.



CSE Automotive teams up with MotorImage to provide OE "Connected Car" system for the new 2016 Subaru Forester.



CSE Group partners with Sompo Singapore to provide Fleet Telematics Insurance products to the Singapore market.



CSE Telematics entered into an OE partnership with Scope Technologies South Africa to provide professional fleet Telematics solutions under our own CSE Cobralink brand.



CSE launched the first OES new car option Telematics Vehicle Security system in conjunction with Honda and available for all Honda models.

In the same year, CSE's Telematics product offerings were again expanded with the launch of the Telematics fleet management system for commercial vehicles and fleet business, Minorplanet.


CSE Meta was incorporated to lead the design, development and manufacturing of Telematics technologies for the automotive, fleet and insurance industries. 


CSE cemented its entry into the emerging telematics industry by establishing CSE Telematics. This dedicated telematics operation has a regional telematics data centre infrastructure with 24/7 Secure Operating Centre (SOC) operations for theft management and stolen vehicle recovery services.


CSE Automotive secured technology partnerships with the Meta System Group in Italy and Fujitsu Ten Japan. These partnerships expanded our OE business to include parking aid systems, in-car entertainment and automotive electronic systems.


CSE Automotive has become the preferred Tier 1 automotive supplier to most of the major car makers for theft-deterrent security systems.


CSE Automotive secured its first OE (Original Equipment) supply contract in Malaysia with UMW Toyota Motor and Kah Motor Honda. All Toyota and Honda CKD (complete knocked down) cars assembled at the Malaysia assembly plants were fitted with our remote control car alarm and central locking system as standard equipment.


CSE Automotive Technologies, a CSE (Communications & Security Electronics) Group company, was founded in1985 in Kuala Lumpur to establish a research, development and manufacturing centre for remote control car alarm systems.

With an exclusive technology collaboration with Cobra Automotive Group Italy (Vodafone Automotive in 2015), CSE Automotive were the pioneers and the first to introduce remote control car alarm system technologies in Asia.