Our Proven Strength in Innovating Solutions
Since 2003, CSE has been working with Meta system and Octo telematics in Italy on the UBI technology.
CSE is a leading provider of Insurance Telematics since 2017, with the introduction of the FIRST BNM-approved product in Malaysia, and has expanded to include 6 insurance products. We have extensive experience in deploying Insurance Telematics projects and collecting driving data, accident information, and claims, giving invaluable insights and solutions for our insurance partners. Our partners have seen great results and have been motivated to expand their Telematics portfolio. We continue to use our expertise to develop unique 'Pay Per Use' motor insurance products.
For more than 38 years, CSE has been a trusted supplier of award-winning Security & Telematics systems to the Automotive, Insurance, Telco, and Fleet industries. The CSE group of companies, which includes CSE Telematics, CSE Automotive Technologies, Science Jet, Cobra Auto, CSE Borneo, CSE
Singapore, and CSE Regional TSPs, has all the necessary resources, including hardware, software, platform, data center, 24/7 Secure Operations Centre, installation, field services, and support, to undertake Telematics projects across various industries, technologies, and sectors.
CSE Unique Predictive Risk Flag
By leveraging advanced mathematical models, claims, and a vast array of Telematics data, over the years CSE have developed a unique "Predictive Risk Flag" for Malaysian drivers, a powerful Risk flag algorithm that enables to predict the likelihood of accident for each new onboarded driver just after a few trips. With this information, insurance partners can implement personalized engagement campaigns to incentivize behavior change, reduce the risk of accidents, and keep the safe drivers.
CSE offers insurance partners the ability to utilize detailed driving data (hundreds of parameters) from each connected customer for accurate risk profiling, pricing, risk prediction, and design product evolution. Ability to develop complex KPI scoring, computing data received from the device in the vehicle (e.g. mileage, position, speed, acceleration, distraction, and etc) and data from 3rd-Party data providers (speed limit, type of road, traffic, weather, and etc). Knowing your customers will also allow you to conduct targeted marketing campaigns, cross-selling activities and engage with your customers.
We work with actuaries and underwriters so that our Insurance partners can leverage their claims data to build unique IP and tailor scoring and risk flags to their portfolio. By incorporating their own claims data, insurers can gain a deeper understanding of their customers and their specific risk profiles, which can help them make more accurate underwriting decisions.
Additionally, by using their own data, insurers can create customized risk models that are specific to their portfolio and the types of risks they insure against. This can help them better manage their risk exposure and optimize their pricing strategies.
Crash Report and Claims Management
Our system is able to automatically generate a comprehensive crash reconstruction report in just minutes after a crash is detected through our Telematics device or Customer's Smartphone.
Our first-in-class crash reconstruction report provides a detailed view of the accident, including critical information on the dynamic of the crash.
By leveraging our cutting-edge Claims validation module, our Insurance partners can obtain critical insights and use them to validate claims and expedite the claims process. This can be invaluable in settling insurance claims quickly and efficiently.
Integration with car Makers' devices & Single contact point
Our UBI solution is not just limited to our devices. We are able to integrate it with 3
rd
Party devices and the connected car system from OE car makers. This enables us to provide our Insurance partners with a single point of contact for managing Telematics data from multiple car makers.
Therefore, we are able to provide standardized UBI data to insurance partners for them to offer Insurance Telematics products without the need for custom integration with each individual car maker, regardless of the device being used.
We have the ability to re-brand our App for our Insurance partners or seamlessly integrate our features into their existing Apps.
Over the years we have developed many new features for our customers across multiple industries including Automotive, Insurance, Fleet, and Telco. Our features can be mixed and matched across our product range, in relation to the Telematics solution selected.
Insurance Telematics Infrastructure
We design, develop and control our own Telematics infrastructure, including all core software and applications. Our platform is highly customizable and device-agnostic, allowing us to cater to our clients' specific requirements. Additionally, we can integrate with other business systems and custom applications, providing a seamless and comprehensive solution. Our core software and applications are internally designed and controlled, including web portals, data mining with KPI computation and monitoring SLA with hosting and telco network providers. Our Telematics solutions are flexible, scalable, and customizable, easily adapting to your evolving business needs and growth.
We provide cost-effective and superior UBI solutions and value-added services that have enabled insurance companies to successfully launch UBI programs in Malaysia. We have already launched 6 insurance products, with more in development, to help our clients stay ahead in the industry.
We provide a diverse range of Telematics devices to cater to any business requirement. Our offerings include the intelligent UBI App, which can transform any smartphone into a Telematics device solution, Bluetooth-enabled devices that interface with our App, and standalone devices that work independently. All of our devices seamlessly integrate with our device-agnostic Telematics platform, providing a reliable and consistent user experience. We internally design the hardware and firmware for our Telematics devices, and our manufacturing process is carefully evaluated and audited, ensuring our commitment to quality control.
System & Hardware Integration
CSE innovation provide seamless integration and customizable architecture or application, integrating it with both third-party hardware and custom software.
24/7 SOC, device logistics, installation and aftersales support
Our SOC provides crash and theft management as
well as device logistics, installation and customer
support services on behalf of insurance companies
for the UBI projects.
We also provide comprehensive end-to-end
solutions, including devices, a telematics platform,
installation, field services, and customer support. We
prioritize customer satisfaction and offer
customizable insurance telematics solutions to meet
the unique needs of each partner. Our solutions
accurately price risk, engage customers, and improve
portfolio health, and are backed by our extensive
experience and expertise in the industry.
Our Insurance Telematics Partners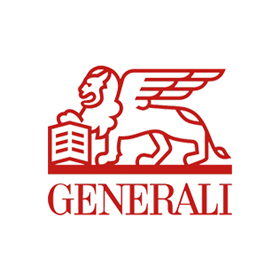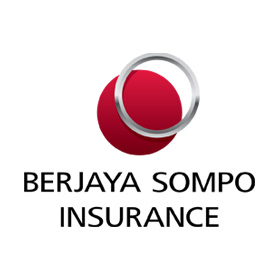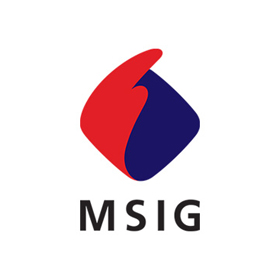 First of it's kind insurance plan that comes with a Bravo Tag for 24/7 protection and safe driving rewards
eCall – Automatic accident detection and fast response.
bCall – just press button for fast roadside assistance.
Safe driving – Real time beeping alert to prevent phone distraction while driving for you and your passengers.
Earn Points after EACH safe trip and use them to redeem INSTANT eVouchers!.
Mobile app to Bluetooth with Bravo Tag device – for eCall, bCall, earn rewards, expedite claims, add drivers & more.
Unlimited comprehensive mileage for the year
Flood protection up to RM1500
Car key protection up to RM1500
Free 24/7 Emergency Towing up to 200km
All drivers extension

An innovative Pay As You Drive plan with up to 50% upfront discount, and Sompo Tag device for 24/7 Safety Assistance & Top Up Reminders
eCall – Automatic accident detection & response (in case of serious crash).
bCall – just press button for breakdown assistance.
Safe driving – A beeping alert is used to prevent driver distraction caused by phone texting.
Automatic mileage recording via SOMPO Tag Device & App.
Pay As You Drive (PAYD) – View driven mileage, update odometer, receive predictive top-up reminder and top up at anytime.
50% upfront discount based on mileage plan selected.
5000km comprehensive, 50% upfront discount.
10000km comprehensive, 30% upfront discount.
15000km comprehensive, 20% upfront discount.
Special Perils Coverage: Covers up to RM10,000 or 20% of Sum Insured, whichever is lower.
Repair Warranty of 12 months.
All Drivers cover.

MSIG EZ-Mile is an add-on for MSIG Private Car Comprehensive Policy, MSIG Private Car with Driver's PA, MSIG Motor Plus and MSIG Lady Motor Plus that lets you pay-as-you-drive, with a lower premium when you commit to drive within a specific mileage during the year. With this add-on, you will also get a complimentary MSIG microtag that connects to your smartphone to track your mileage and help you to call for roadside assistance when you need it.
Top-up reminder
Pings you when you almost exceeded your Allocated Mileage
Safe Driving Alert
Beeps a warning when you are texting while driving above 20km/h
eCall – Automatic accident detection & response
Automatically sends crash details to an authorized call centre
bCall – Concierge Emergency
Request 24-hour breakdown or emergency roadside assistance with one button
Automatic mileage recording via MSIG microtag
Pay As You Drive (PAYD) – View driven mileage, receive top-up reminder and safety assistance in the event of car breakdown or emergency.
Pay a lower premium on your motor comprehensive insurance based on a low anticipated mileage usage for the year.
There are 3 plans available for you to choose:
| | |
| --- | --- |
| PLAN | MILEAGE IN KM (PER ANNUM) |
| A | 0 UP TO 5,000 KM |
| B | 0 UP TO 10,000 KM |
| C | 0 UP TO 15,000 KM |
| TOP-UP | EACH 3,000 KM |
Cover for Windscreens, Windows and Sunroof
Separate Cover for Accessories fixed to Your Car
Gas Conversion Kit and Tank
Legal Liability to Passengers
Smart Key Shield (Non-Tariff)
24-Hour Unlimited Towing Service (Non-Tariff)
Driver's PA Cover (Non-Tariff) (applicable only to MSIG Private Car with
Driver's PA Insurance Policy)
Driver's Personal Accident (Non-Tariff)
Policyholder's Personal Accident Cover (Non-Tariff)
Loss or Damage to Personal Belongings (Non-Tariff)
Transportation Allowance (Non-Tariff)
Limits of Liability for Third Party Property Damage (TPPD)
Current Year "NCD" Relief