by CSE – 3 min read
Car accidents can be traumatic experiences, especially when they occur in isolated areas where no one is around to assist. However, with the advent of new technologies, it is now possible to get help quickly in these situations. One such technology is the Microtag eCall by CSE, a small device that can alert emergency response services in the event of a severe accident.
According to Paultan, statistics released by the police have revealed that a total of 402,626 road accidents were recorded in Malaysia from January to September 2022, resulting in 4,379 fatalities. This is a jump from the 255,532 road accidents from the same period the previous year, in which 3,324 deaths were recorded. The numbers for the first nine months of the year 2022 represent a 58% increase (or 147,094) in accident cases over that in 2021, while the death toll increased by nearly 32% (or 1,055 fatalities).
Based on European studies, timely determination of crash location could have prevented 2.4% of crash-related fatalities, and 21.1% of crash victims could have survived if they were transported to a hospital sooner. This highlights the importance of getting help quickly in the event of a car accident and the potential impact that new technologies like the Microtag eCall can have.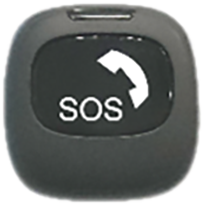 The Microtag is a small wire-free and self-powered device that comes with a 3M double-sided sticker on the back, allowing for easy fitment near the driver's seat. The device works with an intelligent mobile app via Bluetooth, which allows for the automatic detection of a severe accident and the sending of an alert to emergency services to activate immediate assistance to the exact location. Furthermore, it includes a button for emergency roadside assistance, allowing direct communication with a roadside assistance provider who can arrange for a tow truck to transport the vehicle to an authorized workshop.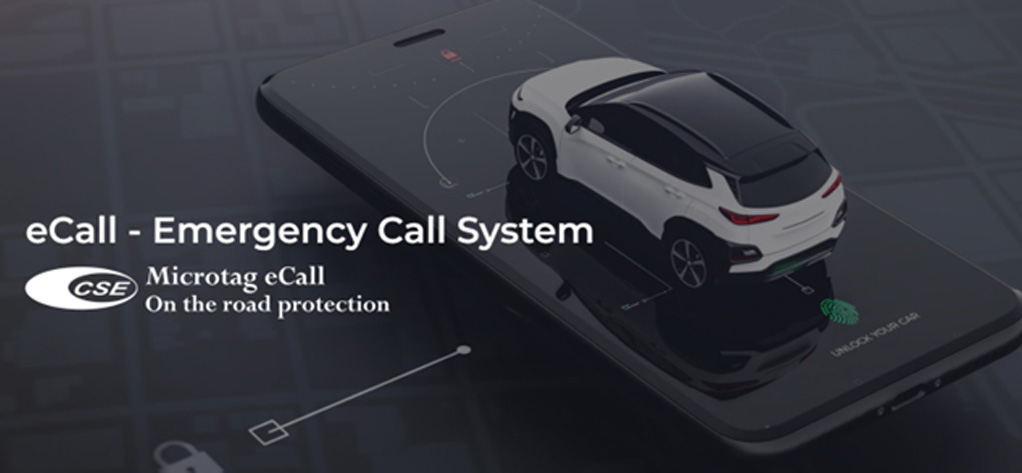 A customer who was involved in a car accident while driving alone discovered the Microtag later and its benefits. He realized that the device could have been a game-changer for him, as it could have alerted emergency services to his location promptly.
The Microtag is available for retail purchase at RM 480, which includes the first-year service. However, certain insurance companies offer it complimentary with their car insurance plans, such as GENERALI SmartDrive Safe, SOMPO MotorSafe, and MSIG EZ-Mile, including upfront car insurance premium discounts, loyalty programs with cash rewards, and other benefits enabled by Microtag. A comparison of most of these types of car insurance plans can be found on the CoverBox website www.coverbox.my, an Insurance agency specializing in innovative car Insurance products inclusive of technology such as Microtag to enable 24/7 Automatic Road Protection and Pay Per Use car Insurance.
These insurance plans offer their policyholders an added level of protection, ensuring they are covered in an accident. This demonstrates a commitment to safety and an understanding of the importance of prompt assistance in the event of an accident. Furthermore, Microtag enables them to expedite the roadside assistance and claim process, ensuring swift settlement for policyholders, which aligns with the roadmap for roadside assistance digitalization that was introduced by Bank Negara Malaysia (BNM) in 2022.
In conclusion, the Microtag eCall by CSE is an innovative device that can help save lives in the event of an accident. It is easy to use and works in conjunction with a mobile app via Bluetooth, and it helps to expedite roadside assistance and the claims process. It is provided complimentary by certain insurance companies together with upfront car insurance premium discounts, loyalty programs with cash rewards, and other benefits enabled by Microtag, making it an accessible solution for anyone. If you are looking for safety and peace of mind on the road while driving, consider switching to an insurance plan that offers the Microtag, and you may consult CoverBox for assistance in finding the right plan for you. In the event of an emergency, it could be the difference between getting help quickly or being stranded and alone in a potentially dangerous situation.
About CSE
CSE has distinguished itself in the Automotive industry since 1985. The early success began with the implementation of standard-fit COBRA alarm systems in 1987, in collaboration with major car manufacturers and assemblers in Malaysia. Over the years, CSE has established itself as the market leader in Insurance Telematics, Connected Car, and Connected Fleet solutions.
In 2017, CSE made history by being the first to launch a BNM-approved Insurance Telematics program in Malaysia in collaboration with a major Insurance partner, in conjunction with the Insurance de-tariffication. Since then, it has continued to expand its presence in Malaysia and Asian markets.
The Innovative Device That Can Save Lives in Car Accidents – Complimentary with Car Insurance