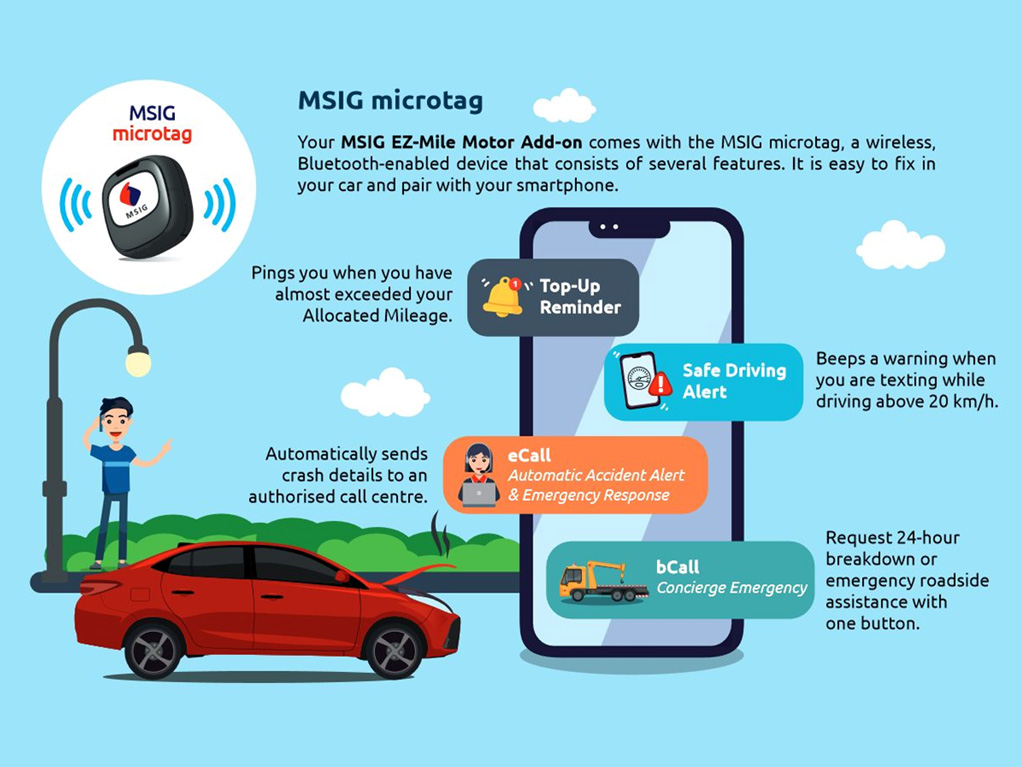 MSIG Malaysia launches MSIG EZ-Mile
Congratulations to our Partner MSIG Malaysia for the launch of MSIG EZ-Mile , an add-on for selected Comprehensive Private Car policies that lets you pay-as-you-drive, with a lower premium when you commit to drive within a specific mileage during the year.
The package comes with an MSIG Microtag. A wireless, Bluetooth-enabled device that connects to your smartphone to track your mileage usage and provides top-up reminders and safety assistance in the event of a car breakdown or emergency.
Find out more:
https://www.msig.com.my/personal-insurance/products/EZ-Mile/