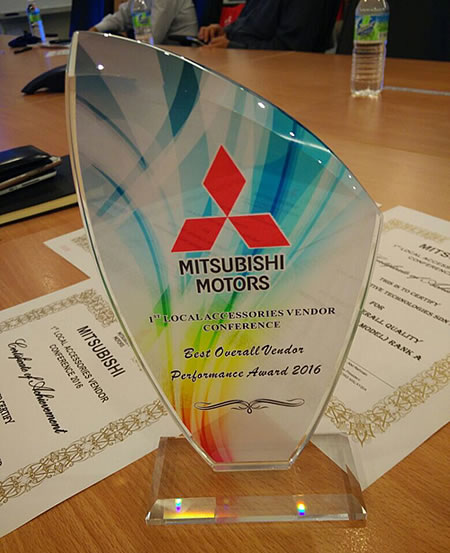 Mitsubishi Motors names CSE as Vendor of the Year 2016
CSE Automotive Technologies Sdn. Bhd. is thrilled to announce our achievements at Mitsubishi Motors Malaysia's 1st Local Accessories Vendor Conference. During the conference held at Mitsubishi Motors Malaysia's corporate office, our company was successful in winning Best Overall Quality Performance, Best Overall Delivery Performance as well as the coveted Best Overall Vendor Performance.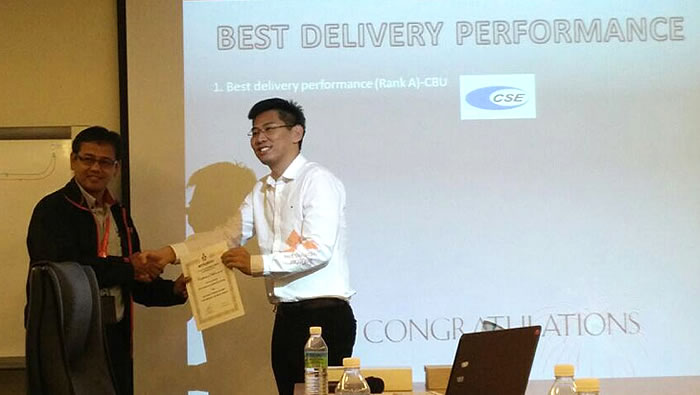 The Local Accessories Vendor Conference acknowledges a selection of the top vendors for their operational excellence and making a significant impact to the automotive accessories industry during the previous year.
These achievements are further proof of the quality and excellence that CSE continues to strive for. We here at CSE feel honoured by the accomplishments and would like to wish a hearty Congratulations to all the other winners at the conference.