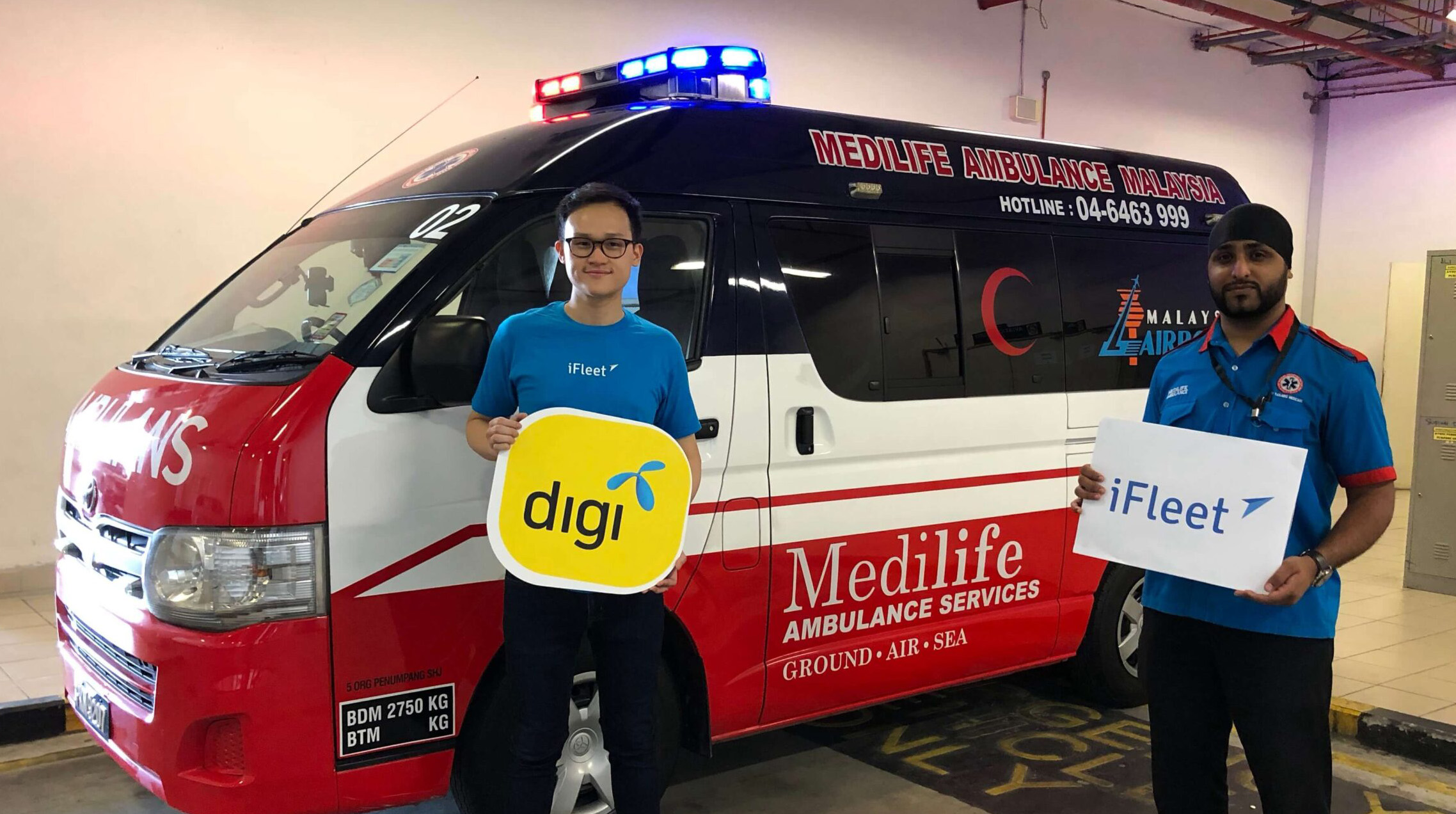 Medilife Ambulance partners Digi's iFleet to offer time-critical tracking
Medilife Ambulance Services has teamed up with Digi Telecommunications Sdn Bhd's iFleet to provide time-critical tracking and greater visibility of its operations based in Sepang.
Medilife, a subsidiary unit of Sri Tanjung Medicare (M) Sdn Bhd, operates five ambulances, while iFleet is a fleet tracking service backed by Digi in partnership with CSE group, a telematics player.
In a statement today, Medilife said iFleet is a business-to-business solution targeted at commercial vehicles — the first Internet of things solution Digi is introducing from its range of connected vehicle offerings.
"The intelligent fleet tracking solution enables businesses to track their fleet in real-time and is currently the most robust all-in-one solution available in the market," said Medilife.
The group expects to significantly reduce response times with iFleet. As of now the average waiting time for an ambulance is 15 minutes and this could potentially go down even further.
By using iFleet, Medilife's central office could potentially flag roads that have high probability of accidents and alert ambulance drivers to safer routes while also tracking other parameters such as vehicle speed and driving behaviour.
"Now Medilife's central office can alert ambulances nearest to the distress area and estimate the time of arrival — elements that can make a crucial difference in an emergency," said Medilife executive director Dr A. Rasheed Ahamed.
Digi's chief digital officer Praveen Rajan said iFleet is easy to integrate and easier to use in comparison with traditional GPS systems, which are bulky and difficult to install in vehicles such as ambulances.
"With Medilife Ambulance Services, we are now seeing the usage of iFleet in time-critical services, where close to zero downtime and adverse situations are the desired outcome," he said.
Praveen said in mid-December, Digi's iFleet is giving away RM1 million via a fleet transformation fund that seeks to help more small-medium enterprises digitise their fleet with iFleet's intelligent tracking solution.
"Being more efficient in running your fleet means maximising usage of your current fleet to improve arrival times, and possibly taking on more jobs without increasing the number of vehicles you own," he said.