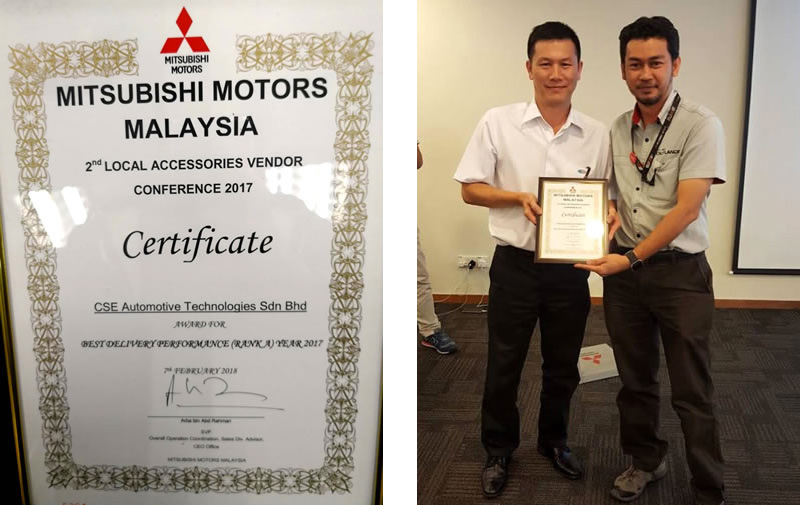 CSE wins Mitsubishi's Best Delivery Award 2017
CSE Automotive Technologies Sdn. Bhd. has been awarded Best Delivery Performance on Mitsubishi 2nd Local Accessories Vendor Conference 2017 held on 7th Feb 2018. This marks the second year that CSE has won Best Overall Delivery Performance, thanks to our support and commitment towards ensuring safe and efficient deliveries for all our products.
CSE is currently working together with Mitsubishi to promote our latest mobile app, DriveJet, for their new Outlander 7-seater SUV. The DriveJet app is an optional accessory with Emergency, Security and Smart Drive features that allows you to stay connected to your vehicle and help you understand and improve your driving style.