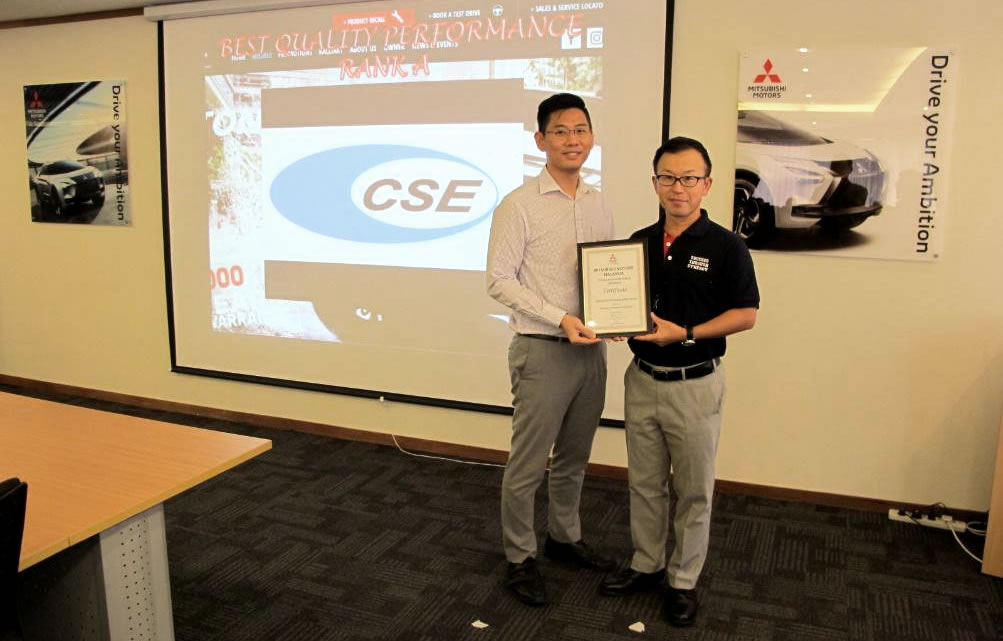 CSE wins Mitsubishi's Best Quality Performance Award
CSE Automotive Technologies Sdn. Bhd. has achieved success once again at Mitsubishi Motors Malaysia's 3rd Local Accessories Vendor Conference. Our company has been awarded Best Quality Performance Rank A at the yearly conference that celebrates the achievements of the top suppliers from the automotive accessories industry. CSE previously attained Best Quality Performance back in 2017, along with Best Delivery Performance and Best Overall Vendor.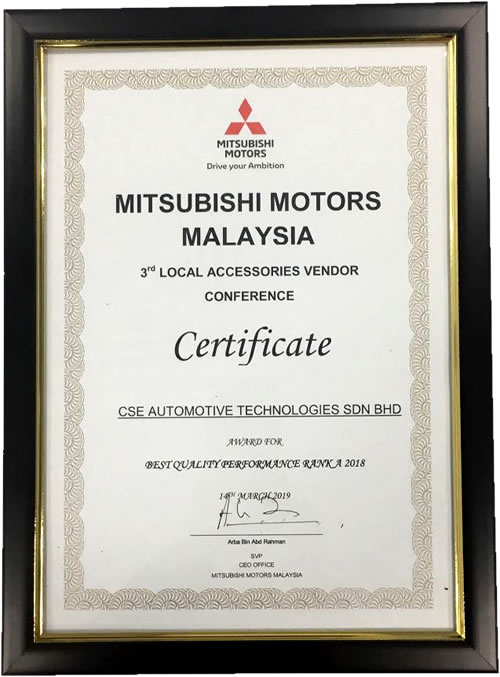 We at CSE would like to thank all our team members for their hard work and support for maintaining our quality standards and ensuring our products and services meet the expectations of all our clients and customers.