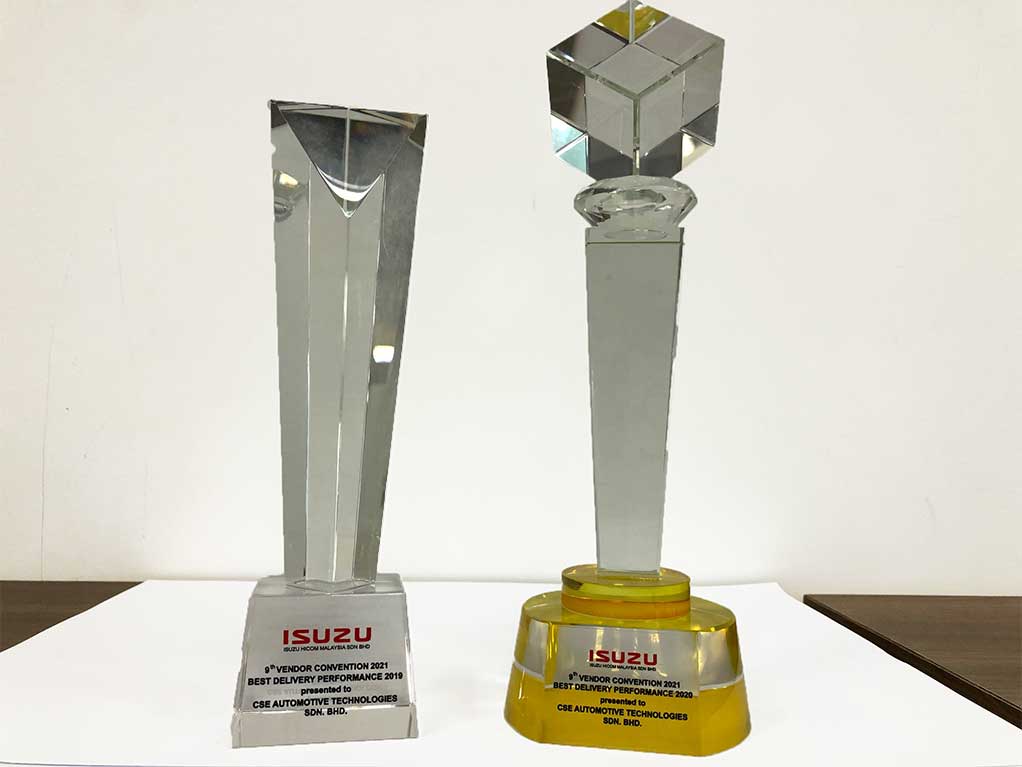 CSE wins Best Delivery Performance Award for the third consecutive year
CSE Automotive Technologies Sdn. Bhd. has once again attained the Best Delivery Performance award at the Isuzu Vendor Convention ceremony. This marks the third year in a row that CSE has won the award. The Vendors Convention is an annual conference hosted by Isuzu Hicom Malaysia to appreciate the contributions of vendors towards ISUZU brand in Malaysia.
CSE is humbled with this achievement and will remain dedicated in our continued commitment towards providing quality products and services to all our partners and customers.