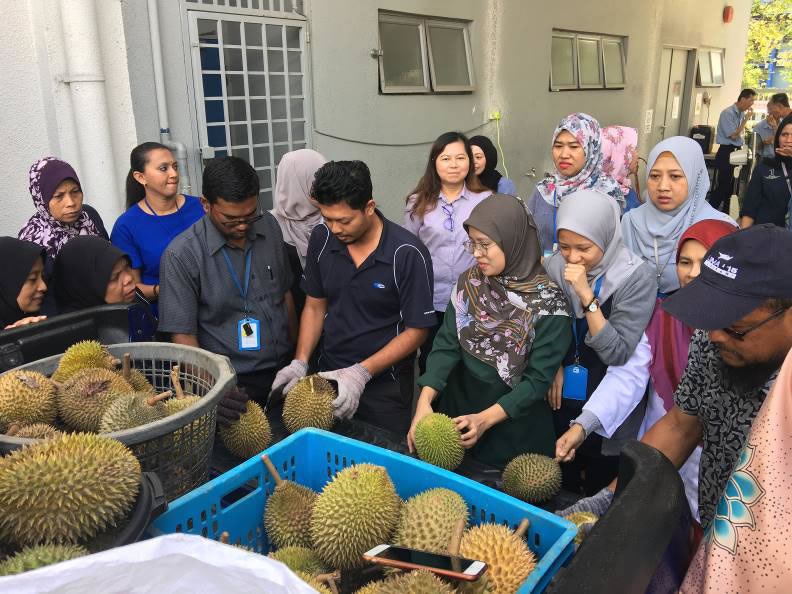 CSE Organises Durian Party
In conjunction with Hari Raya and durian season being in full swing, CSE has organised a durian party among our employees. The entire CSE staff was able to indulge this creamy, strong, and pungent fruit to our hearts' content.
This feast was certainly a great opportunity for all of us at CSE to enjoy the King of Fruits.