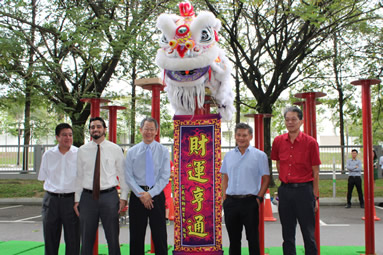 CSE celebrates Chinese New Year with lion dance performance
On the 7th February 2017, CSE had arranged a traditional lion dance troupe as part of the celebration of Chinese New Year.
The Lion Dance is an integral event to New Year Celebrations for Chinese culture as it is believed to bring wealth, luck and fortune for the whole company. Our entire staff was treated with an acrobatic dance performance by the two-Lions that includes the occasional flinging of mandarin oranges into the crowd from their mouths. The Lions capped off their performance by presenting a 'platter of prosperity' to our CEO.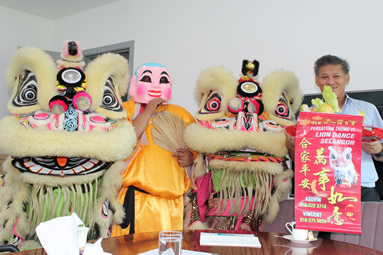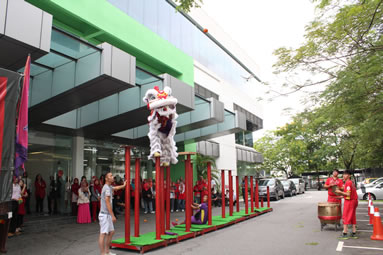 CSE wishes everyone a very prosperous New Year ahead!